The Power Scoop
Power Rangers fan, and Rangerboard user, Megus, has found the 5″ Dino Charge toys in "Target on Eastern and Silverado Ranch in Las Vegas, Nv" (Source)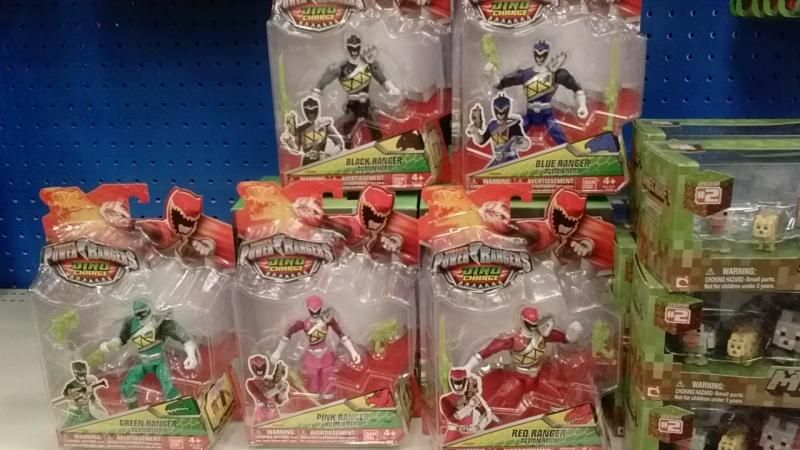 (Image via Megus)
You can check out his review of the toys here: http://www.rangerboard.com/showthread.php?p=4847496#post4847496
---
The Dino Charge 5″ figure toys came with bios on the Rangers. Megus bought the red, blue, and pink toys and have supplied the bios below. Credit to Megus for the information.
Red' Bio:

Lucas lives everyday like it's an adventure. As team leader of the Rangers, he is driven by a love for action & new experiences, as well as the mystery of his missing father.
Blue's Bio:

Koda does his caveman best to adapt to modern life with his now Ranger friends. When he isn't trying to figure out video games and cars, he keeps busy battling Sledge and his henchmen.
View original post 59 more words